dispute over sanctions
"Russia wants to scare everyone": Lithuania defends itself against threats about Kaliningrad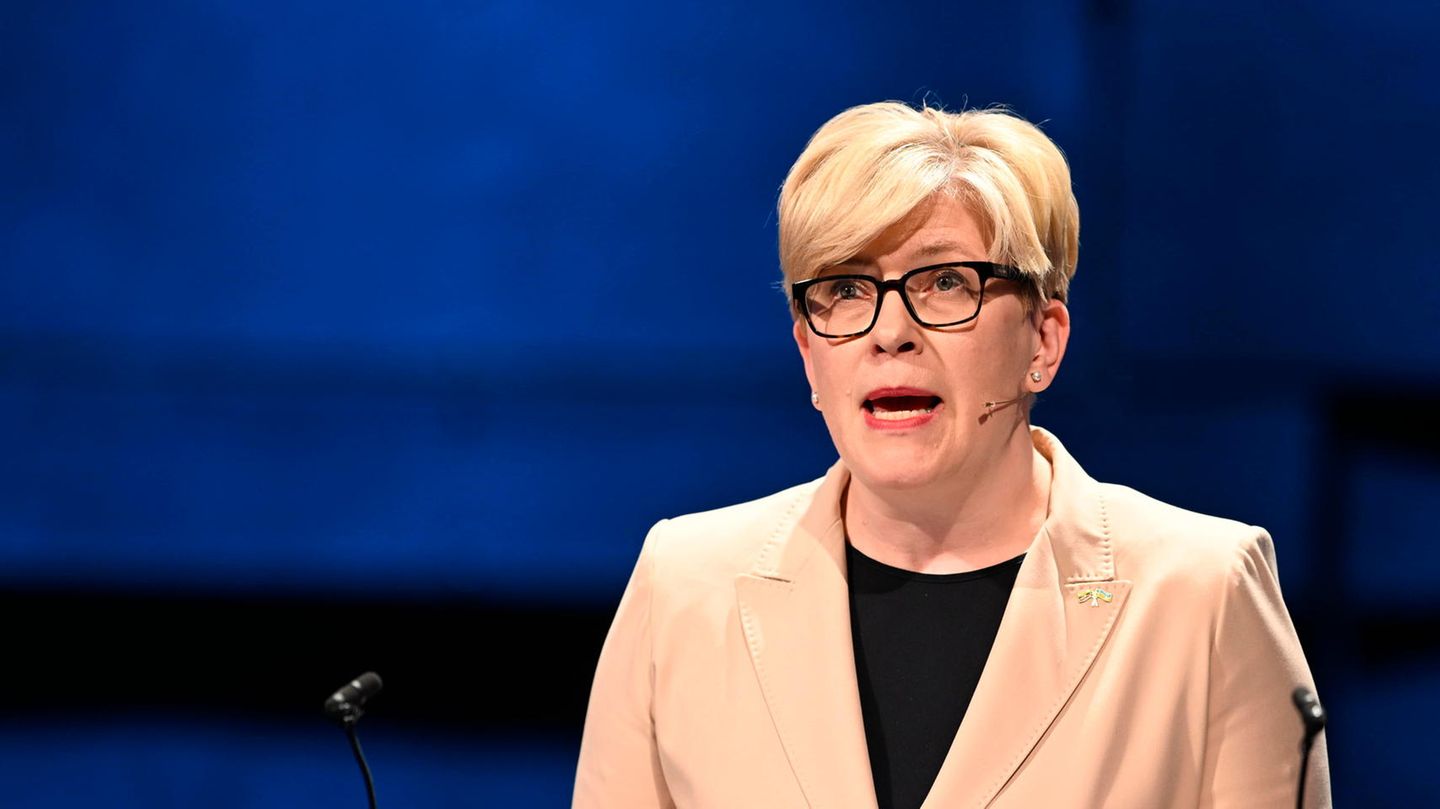 Lithuania no longer allows certain goods into the Russian exclave of Kaliningrad. Russia responds with threats against the NATO member. Lithuanian politicians explain what they think is behind it.
"Serious negative consequences for the people of Lithuania" – Russia's head of the National Security Council, Nikolai Patrushev, did not include it. With this threat, Russia reacts to the announcement of Lithuaniato restrict rail traffic between Russia and Kaliningrad. Goods that fall under the EU sanctions against Russia can no longer be brought to Kaliningrad via Lithuania by rail. These include above all metals, building materials, technology goods and coal.
According to Kaliningrad governor Anton Alikhanov, 40 to 50 percent of imports could be affected by the "blockade". "Russia will of course react to such hostile actions," Patrushev said on Tuesday during a visit to Kaliningrad. "Appropriate measures are being worked out at the inter-ministerial level and will be adopted soon. They will have serious negative consequences for the population of Lithuania.
Russian hardliners call for attack

Hardliners loyal to the Kremlin, on the other hand, repeatedly called for the creation of a "corridor" between core Russia and Kaliningrad on talk shows on state television. That would mean an attack on the intermediate countries of Latvia and Lithuania – or from Russia's ally Belarus on the border area between Lithuania and Poland.
"There is no blockade by KaliningradAccording to the BNS agency, Prime Minister Ingrida Simonyte said in Vilnius on Tuesday. "It's just that sanctions for some of the goods included in the so-called sanctions package, namely steel and ferrous metals, have been in force since last weekend." contractors have been informed.
Lithuania implements EU sanctions on Kaliningrad

Lithuania has banned rail transit of some goods across its territory to the area around former Koenigsberg since Saturday. These are goods that are on Western sanctions lists. "The transport of all other goods that are either not sanctioned or not yet subject to sanctions, as well as the transit of passengers, takes place under a special agreement between the European Union, Russia and Lithuania," stressed Simonyte.
Lithuanian EPP MEP Rasa Jukneviciene said in the "ARD morning magazine": "It's actually more of a media attack by the Kremlin. They often lie, and that's true now." Only the EU's fourth package of sanctions against Russia, which was decided in March, would be implemented and that would affect steel and iron. "Of course there will be further sanctions. And if they affect other goods, we will no longer send them through," Jukneviciene told ARD. She also explains why Russian politicians are making threats even though the sanctions that have been passed have been known for months: "They want to scare us all, not just Lithuania." But since Lithuania is part of both the EU and NATO, an attack on the country would also be an attack on NATO.
"Russia is at war against the democratic world"

After consultation with the Lithuanian military, they do not expect a military confrontation. "But we have a war, and that includes an information war," says the MEP. And it is not a war by Russia that is aimed solely at Ukraine, but also "against the democratic world, the EU, NATO." The Kremlin is trying to scare everyone and keep us in crisis mode for as long as possible.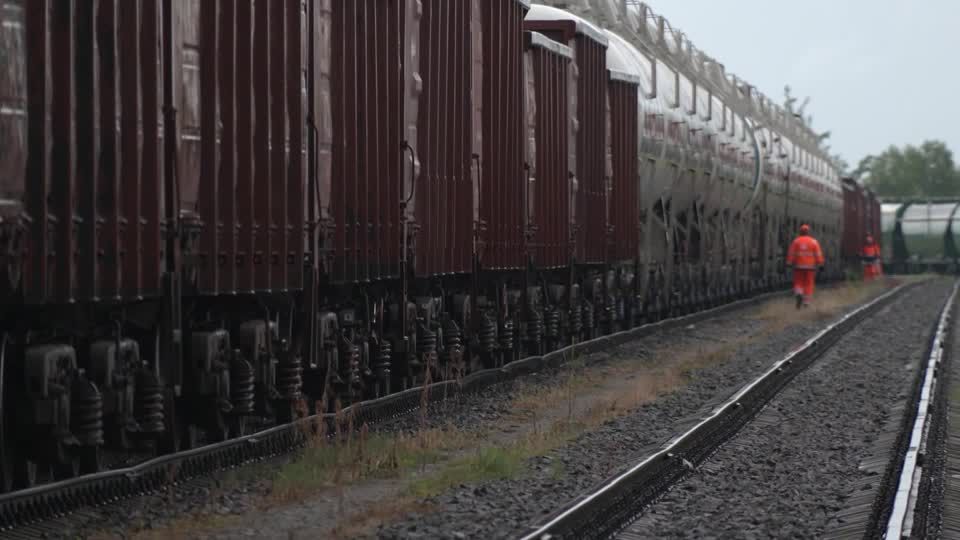 Union faction leader Friedrich Merz has warned Russia of an escalation of the conflict with NATO and EU-Country Lithuania warned. "I can only hope that the Russian side has enough respect, also for the deterrence potential that there is through NATO with the participation of German armed forces," said the CDU leader on Tuesday before a meeting of the Union faction in Berlin. The Moscow leadership had threatened Lithuania with serious consequences if the country did not end transit restrictions on the Baltic Sea exclave of Kaliningrad, which belongs to Russia.
US pledges protection to Lithuania

The situation in Lithuania came to a head in two ways, said Merz. It is correct that Lithuania no longer allows overland access for Russian transports that fall under the sanctions regime. "Within the existing sanctions regime, this is a permissible, correct, appropriate, necessary measure by Lithuania."
The United States has also taken a protective stance against Lithuania. To Moscow threatUS State Department spokesman Ned Price said on Tuesday that Russia would "react to such hostile actions," Washington stands by its "NATO allies" and thus also by Lithuania.
Price expressly referred to Article 5 of the NATO treaty, according to which an attack on an allied country is regarded as an attack on all. He stressed that the US commitment to this article was "inevitable".
Sources: DPA, Rasa Jukneviciene in "ARD Morgenmagazin".