"Team Wallraff" research
"Losing control a bit": Minister of Health Lauterbach criticizes abuses in German nursing homes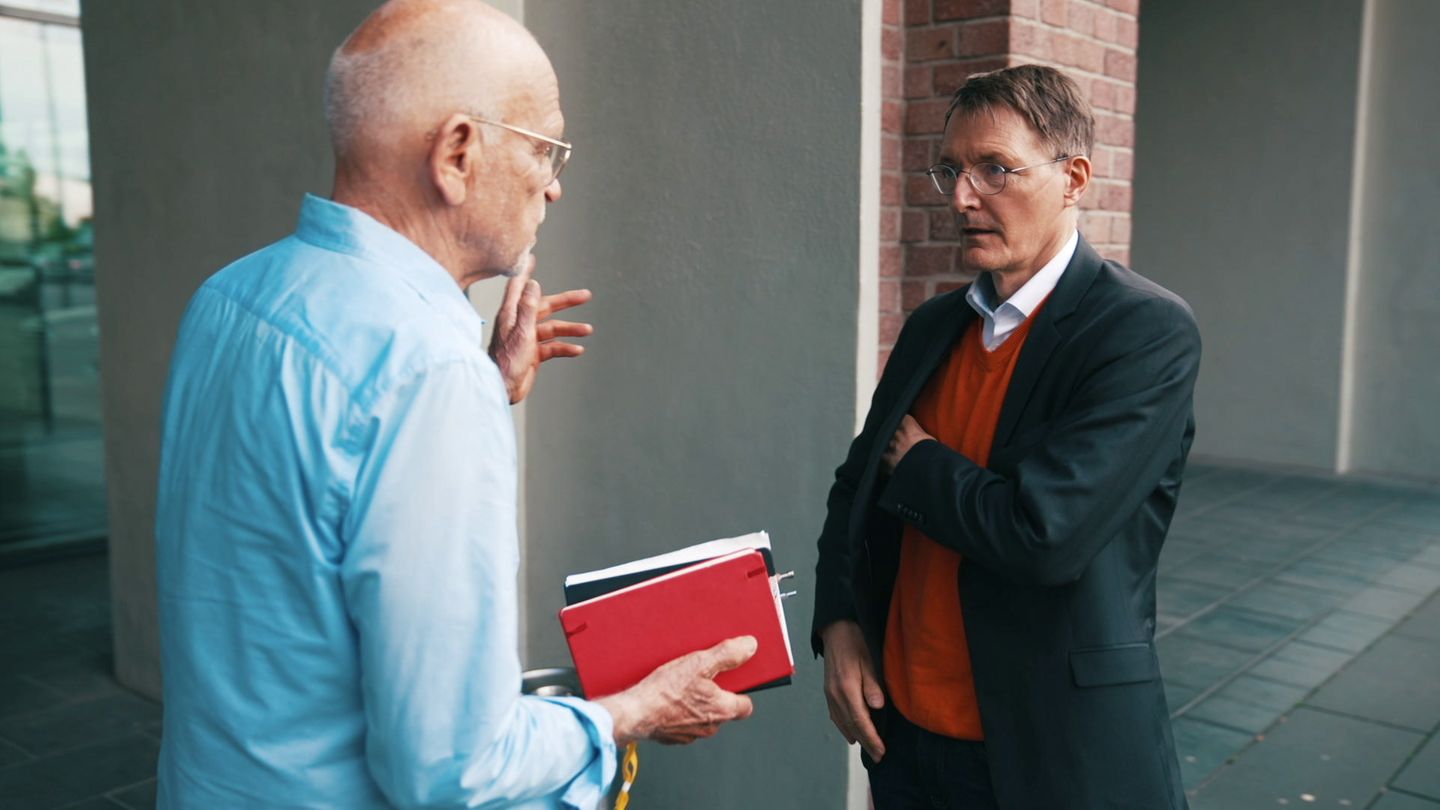 Rough tone, lack of hygiene and care errors: The undercover journalists from "Team Wallraff" have again uncovered numerous abuses in privately operated nursing homes – and personally confronted the Minister of Health with the recordings. Karl Lauterbach is shocked.
Together with his undercover team, investigative journalist Günter Wallraff has uncovered alarming abuses in privately run nursing homes – and not for the first time. Rough tone, lack of hygiene and care mistakes: when will this finally change?
In the new report "Team Wallraff – Now more than ever!" Günter Wallraff confronts Federal Health Minister Karl Lauterbach (SPD) with the shocking research results. "I don't want such facilities to exist," was his clear statement.
Karl Lauterbach: Profit competition in nursing a "mistake"

In hindsight holds Lauterbach the privatization of nursing homes in the mid-1990s for a mistake: "In my view, the mistake was made back then that care was entrusted to competition, including profit competition. Looking back, I would have thought it right if the Care would simply have remained a municipal task," said the politician in an interview with Günter Wallraff for the RTL format "Team Wallraff – Now even more!". At the moment, however, he sees no legal way of enforcing this: "The private investors cannot simply be expropriated. That is not legally feasible."
In particular, the development of nursing homes of corporations that are based abroad and work with very high returns, is obviously causing problems for the Minister of Health: "We are actually losing control a bit there. Also with regard to ownership, we don't know exactly who owns these facilities? Who does it with these nursing facilities at the moment? It is quite obvious that this is wrong," says Lauterbach. The government now only has "that we make sure that the quality of care is the same everywhere, no matter who owns the facility." But that is very difficult, since relatives often prefer private institutions – "because their own shares are then lower".
Home supervision of the federal states and municipalities in duty

In view of the frightening undercover recordings that "Team Wallraff" made in various facilities of the private operator "Alloheim", Lauterbach's opinion is clear: Of course he would not want to spend his old age in such a home, he says. In order to end such conditions, however, he sees the duty of the federal states and municipalities in particular – because that is where the home supervisory authorities are located: "I just don't want there to be homes that work like this – nobody wants that. But where is it here The mistake? The mistake is that the home supervision apparently does not close such a home despite the controls that are required by law, so that it is apparently allowed to go through. So we have to go back to the mechanics of the home supervision.
Lauterbach has long complained that care in Germany is underfunded: "We simply set different priorities." However, the Minister of Health believes it is wrong to consider the revelations by "Team Wallraff" as an example for all care facilities in Germany: "I firmly assume that these are exceptions, that is not the reality of the Germans. Overall, care is in Germany supported by a lot of commitment of the nursing staff, but the conditions are not good and therefore they should grievances not be denied. But I wouldn't say that that's representative of care." This is "well organized overall in Germany, and people really give their all."
The "Team Wallraff" will make the research from the "Alloheim" facilities available to the Minister of Health so that something changes there as soon as possible.
rka / les