archeology
Virtually undamaged: Roman settlement discovered in the Netherlands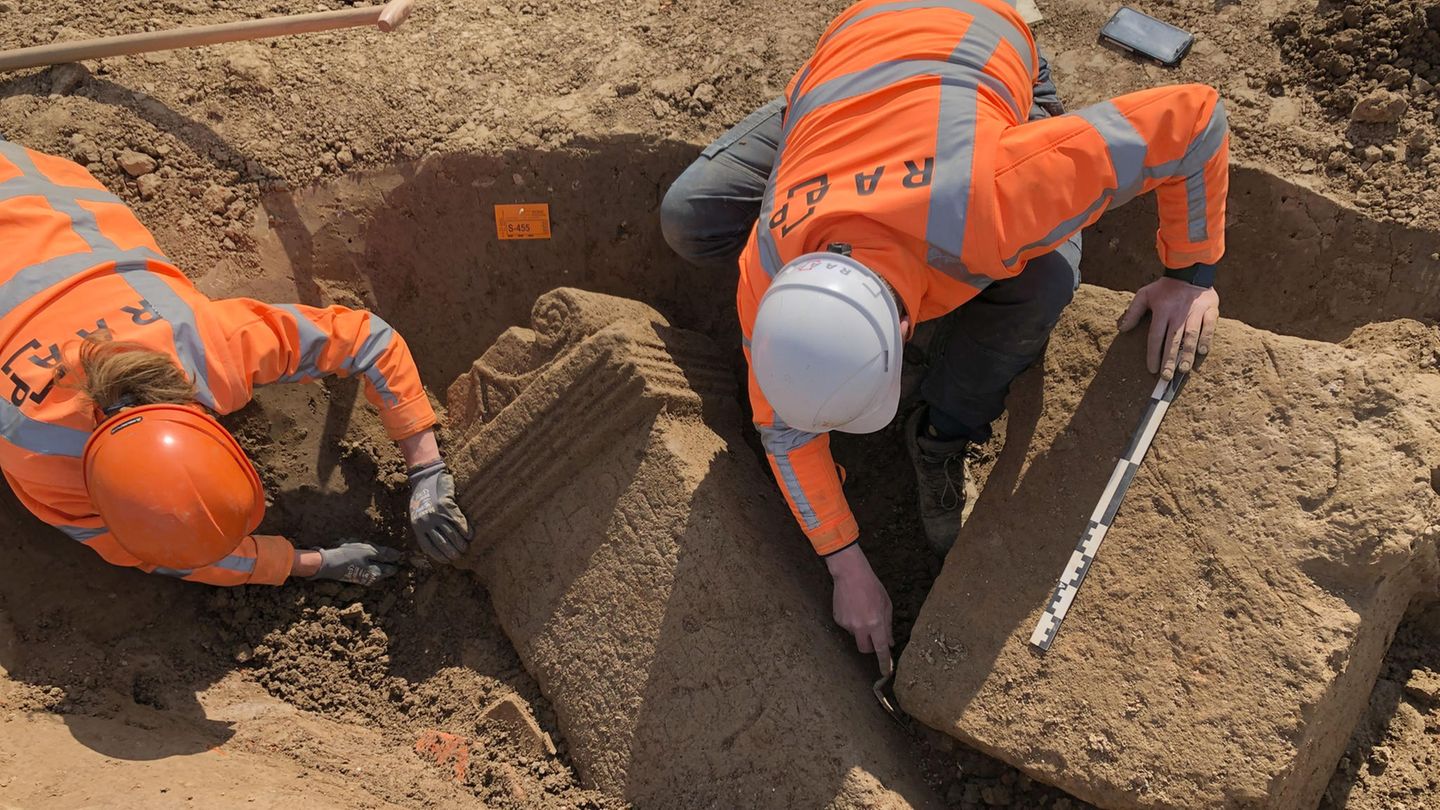 What a lot of people don't know: the Romans also felt at home in northern Europe. A very well preserved temple complex has now been found in the Netherlands.
It is well known that the Romans kept an eye on the areas beyond the borders of their empire during their campaigns. They were able to conquer parts of the former Germania, up to the Rhine, and today's France finally became part of the Roman Empire. However, it is not true that the Roman legions never set foot again in the area north-east of the Rhine after the disaster in the Teutoburg Forest in 9 AD. Not only the Roman camps found in Hedemünden or Wilkenburg testify to this, it is now also confirmed by a new, spectacular find in the Netherlands.
In Herwen-Hemeling, at the confluence of the Rhine and Mass rivers, archaeologists found the remains of a Roman settlement with a distinctive temple complex. The buildings were on a natural rise protected from storm surges. For some reason, unlike many other Roman structures in the Netherlands, the temple complexes were not demolished after the fall of the Roman Empire in the 5th century and used for other buildings, but simply left untouched. A blessing for archaeology.
Unique in the Netherlands

"The temple complex in Herwen-Hemeling is very special for several reasons," says a spokesman for the Dutch archaeological research institute RAAP. "Never before has such a complete ensemble of temple buildings been found in the Netherlands. In addition to the temple buildings, we also found votive stones and pits with offerings. In addition, the amount of limestone sculpture fragments here is unprecedented!" Votive stones are small altars on which the faithful made offerings to various deities and prayed.
Among other things, the experts found altars for Jupiter, Mercury and the originally Germanic god Hercules Magusanus, who was taken over by the Romans in the Lower Rhine area. In all, two complete temples were found, one larger and one smaller, both with walls painted in bright colors. They were probably primarily used by soldiers who were stationed here or who might have traveled from the Netherlands to Great Britain. The small settlement is said to have existed from around the 1st to the 4th century AD.
Source: "NL Times"
wt / epp