"Siberian Vacation"
In the footsteps of Putin – new route takes tourists to his favorite vacation spots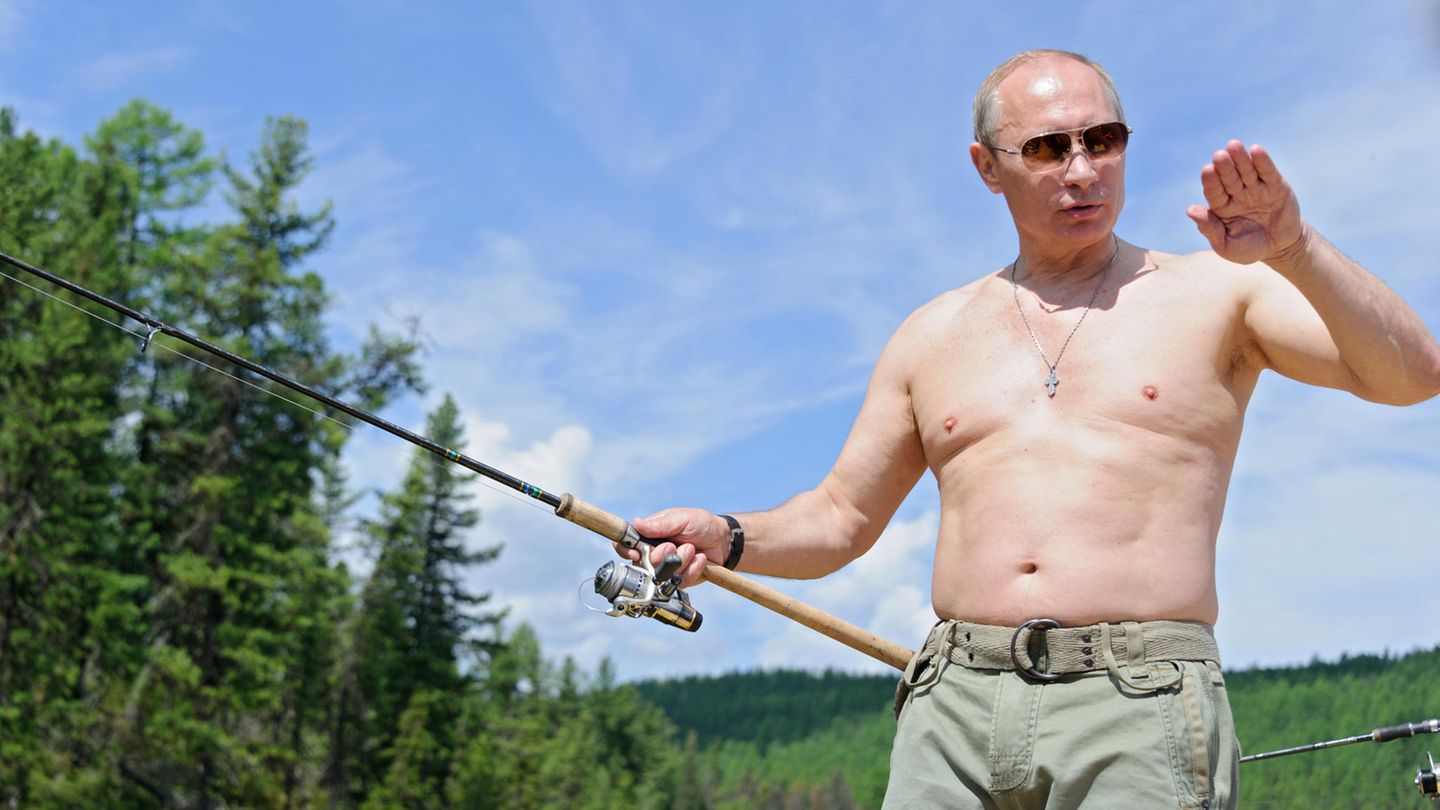 The taiga is one of Vladimir Putin's favorite spots. Here he can present himself wonderfully as an outdoorsman, hunter and fisherman shirtless. Tourists are expected to follow in his footsteps soon.
Here sipped Wladimir Putin tea at a picnic in the snow, climbed mountain peaks, picked berries, collected mushrooms and showed off his bare chest while fishing. The Russian taiga is the chosen place for the Kremlin chief's official vacation. In front of spectacular natural landscapes, Putin can stage himself as the alpha man who gets the hearts of the sharpest Russian traditionalists beating.
Now they should also have the opportunity to vacation like their beloved President. The head of the Federal Agency for Tourism (Rostourism) presented a number of new tourist routes in Russia during the economic forum in Saint Petersburg. One of them is called "Siberian vacation" and leads to the resorts from Putin. 1.2 billion rubles have been allocated for the development of travel routes this year. In the next, 3.1 billion rubles should be added. At the current exchange rate, this corresponds to almost 21 million or 54 million euros.
"Rostourism is launching a tourist route to the places where the President likes to vacation," she said Ria news agency the head of the agency Sarina Dogusova. "This is a very special route, there is nothing like it. It runs through the territories of Krasnoyarsk Krai, Khakassia and Tuva. It combines incredibly beautiful nature, diverse ethnicity of Siberian peoples and unique artifacts – Scythian gold, tombs of the Leaders of the prehistoric kingdoms of the middle Yenisei, the places of worship of Buddhism in Tuva," she enthused.
The first tour groups are to be guided through the taiga as early as next July. The journey along the Putin route takes eight days. The tourists will cover 1200 kilometers.
Vladimir Putin on "couple vacation"

Putin has been going to the Siberian taiga for years. Last year he visited the area twice with his Defense Minister Sergei Shoigu – in March and in September. In the spring they would go rail-riding and have picnics in the snow, and in the fall they would go fishing.
In 2019, the President, together with the head of the Defense Ministry, picked mushrooms in the Siberian mountains. In 2017 and 2018 they were together in Tuva. In 2007 and 2010, Putin traveled through Siberia alone. Shoigu was not yet defense minister at the time, but Putin had long been president.
The famous topless photos of Putin were also taken during an official holiday in the taiga. In an interview, Putin's former companion Sergei Pugachev explained why the president likes to travel with his defense minister: To keep an eye on him and keep him away from the Russian generals. Read more about this here.
Also read: